Rokit Healthcare has recently increase capital…
ROKIT Healthcare, a company that develops human long-term regeneration platforms, raised KRW 11 billion investments. The company plans to develop a long-term organ regenerative platform and to go public the listing on the KOSDAQ.
According to the venture capital industry, Rokit Healthcare has recently increase capital by issuing new stocks to institutional investors. The investment attraction was conducted for a total of three institutions including Korea Development Bank and Daily Partners including KB Investment, which was an existing investment company. The total investment is 11 billion KRW, which is estimated to have tripled the enterprise value compared to the investment attraction which took place about a year and six months ago. In addition to the investment completed this year, Rokit Healthcare is also undergoing additional institutional investment of approximately KRW 20 billion.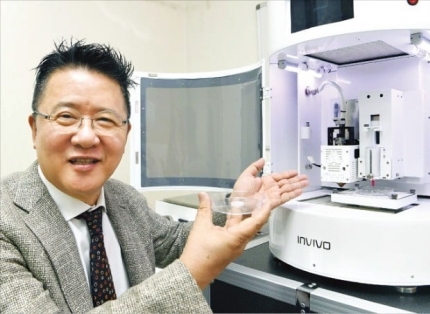 Rokit Healthcare plans to launch a full-scale global commercialization of its long-term renewal platform as a result of this investment inducement. The investment will be used for the development costs of the long-term reconstruction platform such as skin regeneration and cartilage regeneration platform using the 3D bio printer "INVIVO" developed by Rokit Healthcare and company operating funds. In addition, it said that it is concluding negotiations for additional investment of about 20 billion won in the first quarter of 2019.
Rokit Healthcare selected Mirae Asset Daewoo Securities as its managing director in July last year and is spurring the company's public offering.
Rokit Healthcare is a bio-venture company founded in 2012 by CEO Seok-Hwan Yoo, who was CEO of Celltrion Healthcare. "In 2016, we succeeded in developing and launching INVIVO, the world's first desktop 3D bio-printer, and is conducting research and development to provide personalized long-term renewable medical services using 3D bio-printers" he said. According to company officials, Rokit Healthcare will launch a skin rejuvenation medical platform service in South Korea and abroad after completing clinical trials for skin regeneration in the first half of this year.